Explorations: my author blog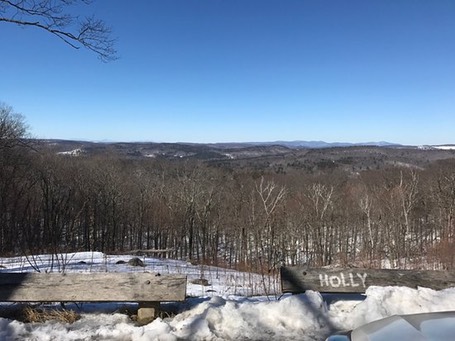 This photo of Goshen is courtesy of TripAdvisor
So they are again trying to film one of my childhood favorites, Madeleine L'Engle's A Wrinkle in Time. Honestly, it's a book I still love, and I am filled with trepidation. Oh, I'll go see it when it comes out next year. I'm almost certain to, unless it's completely panned. But the Canadian TV movie from ten or fifteen years ago was a very mixed bag, and I'm very much afraid this version will be, too.
 Why? I admit I was a little startled when I read that the director insisted on having primarily people of color in the cast. And then I thought about it. It does change the story, which is set in rural New England in the early 1960s. African Americans really didn't live in small New England farming villages after WWII. They did before the war, and the loss of this population is one of many American tragedies and injustices. But_
 One of the points of the story, and, indeed, of the series, is that Meg's family are outsiders. Making Kate Murry of African descent, and her children mixed race, is a good way of emphasizing this. And these are beautiful children! If they can act the parts and get the characters across, it doesn't matter in the least that they don't look like the characters in the book.
I know; it's been a long time, but I'm finally back, and with a new, very green recipe just in time for St. Patrick's day! This will serve four aunties for a breakfast dish, or eight reluctant small boys. It's quick and very simple if you can find frozen broccoli rabe.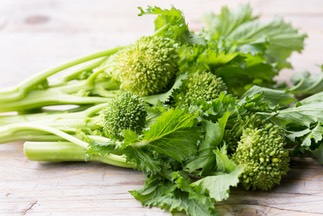 Ingredients: 1 10 0z packet frozen broccoli rabe, or a fresh bunch. 1 small onion, or a couple of shallots. A little good quality vegetable oil, 2 packets Kikkoman miso soup with tofu and spinach, 4 cups water. You may also add a clove or two of garlic and cayenne pepper to taste.
Method: If using fresh broccoli rabe, clean and trim and chop it. Chop your onion or shallots, heat a tablespoon or two of oil (olive or canola) in a deep saucepan, and add the vegetables. Saute the broccoli rabe with the onions if using fresh. (Note: if using garlic, add it after the other vegetables.) Then open the powdered soup packets, pour in, and add the water. If using frozen rabe, add it at this point. 
Bring to a boil and simmer for ten to fifteen minutes, until the greens are tender. You can liquidize the soup in a blender if you like.