Explorations: my author blog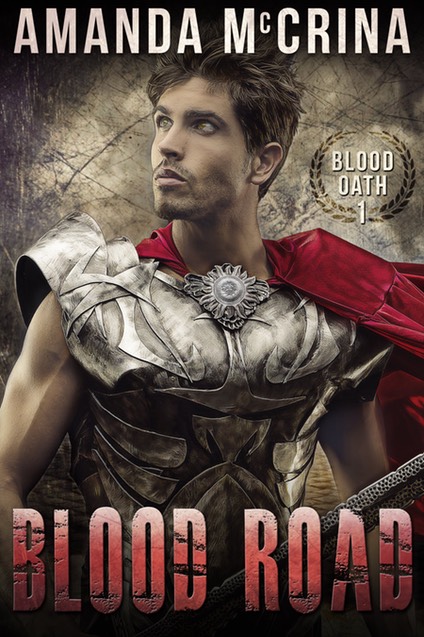 Title: BLOOD ROAD
Author: Amanda McCrina
Pub. Date: April 25, 2017
Publisher: Month9Books
Format: Paperback, eBook
Pages: 329
Find it: Goodreads | Amazon | B&N | TBD
1. Publisher's summary:
Nineteen-year-old Torien Risto has seen dissidents dealt with before. He knows the young local girl who just knifed him will hang for assaulting an Imperial officer, unless he can stop it.
Someone inside the provincial government is kidnapping Imperial citizens and selling them across the desert to the salt mines, silencing anyone who tries to intervene. The girl's brother is one of those who has been taken. Rejected by the corrupt courts, she's waging a personal war against the Empire.
 Determined to save her life, Torien sets out in search of answers on the Salt Road, the ancient trade route running deep into the heart of a desert—territory claimed by the hostile Mayaso tribe.
 Now, Torien is no longer sure where his own loyalty lies, or how far he will go to break the cycle of tyranny, political bullying, and social injustice in an empire that seals its borders in blood.