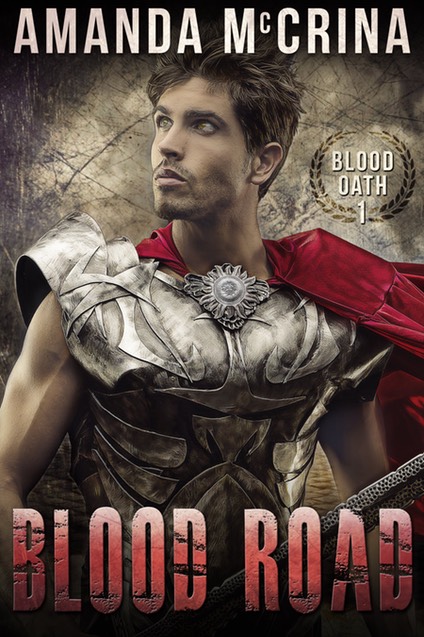 Title: BLOOD ROAD
Author: Amanda McCrina
Pub. Date: April 25, 2017
Publisher: Month9Books
Format: Paperback, eBook
Pages: 329
Find it: Goodreads | Amazon | B&N | TBD
1. Publisher's summary:
Nineteen-year-old Torien Risto has seen dissidents dealt with before. He knows the young local girl who just knifed him will hang for assaulting an Imperial officer, unless he can stop it.
Someone inside the provincial government is kidnapping Imperial citizens and selling them across the desert to the salt mines, silencing anyone who tries to intervene. The girl's brother is one of those who has been taken. Rejected by the corrupt courts, she's waging a personal war against the Empire.
 Determined to save her life, Torien sets out in search of answers on the Salt Road, the ancient trade route running deep into the heart of a desert—territory claimed by the hostile Mayaso tribe.
 Now, Torien is no longer sure where his own loyalty lies, or how far he will go to break the cycle of tyranny, political bullying, and social injustice in an empire that seals its borders in blood.
2. My review:
Full disclosure: I am lucky enough to have Amanda as a writing buddy, and I'm in awe of her ability to craft twisty plots! This review is crossposted on amazon and goodreads.
Blood Road tells the story of 19-year-old Torien Risto, a young officer of the Vareno Empire. As the book begins, Torien is about to assume his role in the fort of Tasso, in the desert outside the city of Modigne. A child in Modigne knifes him in the back.
 It's at this point that I began to fall in love with Torien. You might expect that a young officer would instantly kill an attacker from a subject people. Torien doesn't. He, himself, is descended from the Cesino people, conquered just a couple of generations before and still restive. He wants to know why the young girl—who might already be fifteen, old enough to hang for the assault—tried to kill him. Torien has a dogged sense of justice and a strong impulse to protect those who are weaker or more vulnerable than he is. When he finds out that the girl's brother was sold as a slave to the salt mines, he swears that he will find out what happened to him. What seems a simple quest to rescue a boy and stop the enslavement of citizens becomes a journey into corruption and darkness that may end up costing Torien and his good friend Alluin their lives.
 Amanda McCrina has a real gift for writing complex characters. As I said, I quickly came to love Torien, even though some of his decisions are disastrous—and not just for him alone. His friend, Alluin, is also a thoroughly decent young man, and I loved the way he sniped at Torien and tried to get him to think things through. McCrina's settings also shine; you can almost taste the dust of the desert and see the sunlight on the walls.
 Dealing as it does with conquest, rebellion, and corruption, Blood Road is often a violent story, sometimes horrifically so. There are scenes of torture. One involves a child, a little slave boy called Aedyn whom Torien tries to rescue. Aedyn simply broke my heart.  The violence is never gratuitous, but I found it very hard to take at times. This is why I could not give the book five stars.
 However, I also found this book hard to put down. It's very well researched and well plotted, with characters readers can admire in spite of their flaws.  Fans of Megan Whalen Turner's Queen's Thief series should love it. Because of the setting, so clearly based on ancient Rome, it should also appeal to fans of Rosemary Sutcliff, Ruth Downie, and Lindsay Davis.  Recommended.
3. About Amanda McCrina: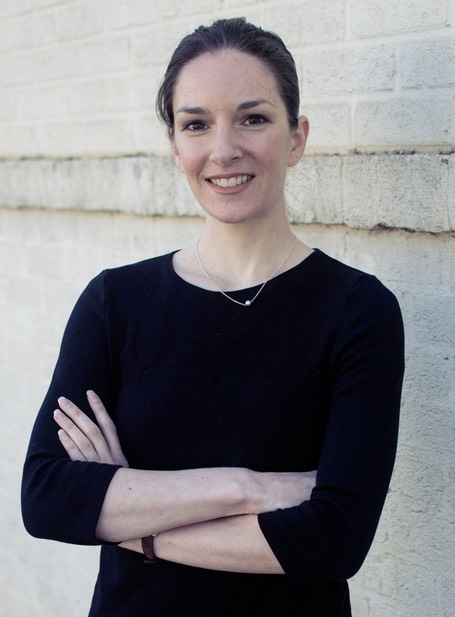 Amanda McCrina has studied in Italy, taught English in Japan, and currently tutors Latin in Atlanta, Georgia. She received her BA in History from the University of West Georgia, and is now pursuing her MA. She writes stories that incorporate her love of history, languages, and world travel. She drinks far too much coffee and dreams of one day having a winning fantasy-hockey season.
Website | Twitter | Pinterest | Goodreads
4. Giveaway Details:
1 winner will receive a 1 month subscription to Owl Crate, US Only. Click on Rafflecopter link below to enter!
5. Tour Schedule:
Week 1:
4/24/2017- Rockin' Book Reviews- Review
4/24/2017- Month9Books- Excerpt
4/25/2017- Two Chicks on Books- Interview
4/25/2017- Doodle's Book Reviews- Review
4/26/2017- Don't Judge, Read- Interview
4/26/2017- Book-Keeping- Review
4/27/2017- A Backwards Story- Review
4/27/2017- Hazel West's Character Purgatory- Excerpt
4/28/2017- LILbooKlovers- Interview
4/28/2017- Wishful Endings- Review
Week 2:
5/1/2017- Exploring the Inner Universe- Review
5/1/2017- So Few Books- Interview
5/2/2017- Book Review Becca- Review
5/2/2017- Bibliobibuli YA- Interview
5/3/2017- Reading for the Stars and Moon- Review
5/3/2017- I am not a bookworm!- Review
5/4/2017- YA and Wine- Guest Post
5/4/2017- Mundie Moms- Review
5/5/2017- Never Too Many To Read- Review